Book Signings and Special Events in DFW
Friday - April 13, 2012
WHAT: Author Signing
WHERE: Barnes & Noble Lincoln Park (directions)
7700 West Northwest Hwy. Ste. 300
Dallas, TX 75225
214-739-1124

TIME: 7:00pm - 8:00pm local time
Rita Mae Brown
Rita Mae Brown is the bestselling author of several novels, including the Sneaky Pie Brown series; the Sister Jane series; the first two books in her new canine mystery series: A Nose for Justice and Murder Unleashed; Rubyfruit Jungle; In Her Day; and Six of One. An Emmy-nominated screenwriter and a poet, Brown lives in Afton, Virginia.
Friday - April 13, 2012
WHAT: Author Signing
D.J. MacHale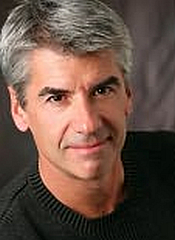 Books:
The Blood, April 2012
Morpheus Road #3

D.J. MacHale Barnes & Noble welcomes master of suspense D.J. MacHale, author of the number-one New York Times bestselling 'Pendragon' series, who has also written and directed many TV series. Tonight, he signs The Blood, the riveting conclusion to the thrilling 'Morpheus Road' trilogy.
WHERE: Barnes & Noble Hurst (directions)
861 North East Mall Blvd
Hurst, TX 76053
817 284-3243

TIME: 7:00pm - 8:00pm local time
D.J. MacHale
D.J. MacHale is the author of the #1 New York Times bestselling Pendragon series. He has written, directed and produced many television series and movies for young people that have been seen on Nickelodeon, The Disney Channel, HBO, Showtime, PBS, Discovery Kids and the broadcast networks. D.J. lives with his family in Southern California.